WELCOME TO JAZZ APARTMENTS
Discover Premier Accommodations in Bogota Colombia
—
Among hotels in Bogotá Colombia, Jazz Apartments Bluedoors is a unique gem, offering the chic, contemporary décor and amenities of an upscale, full-service hotel with a jazz-inspired theme. Best of all, you can explore the energy and attractions of Bogotá right outside our doors, then retreat to the peaceful ambiance of your warm, relaxing hotel room overlooking Parque el Virrey.
Ideal for short and long stays, our hotel offers a coveted location in front of Parque el Virrey and close to Zona T, Parque de la 93 and the designer street Calle 82. We are also the perfect choice for guests seeking outdoor activities and fresh air, due to our location near beautiful Parque el Virrey. Your pet is also welcomed to our hotel. When you arrive, we'll welcome you with guestroom and suite accommodations tastefully appointed with stylish furniture, pillowtop mattresses and ample amenities. Enjoy a cocktail and sample the Colombian cuisine at Restaurant Nomade, or take one of our free bikes out for a tour of Bogotá.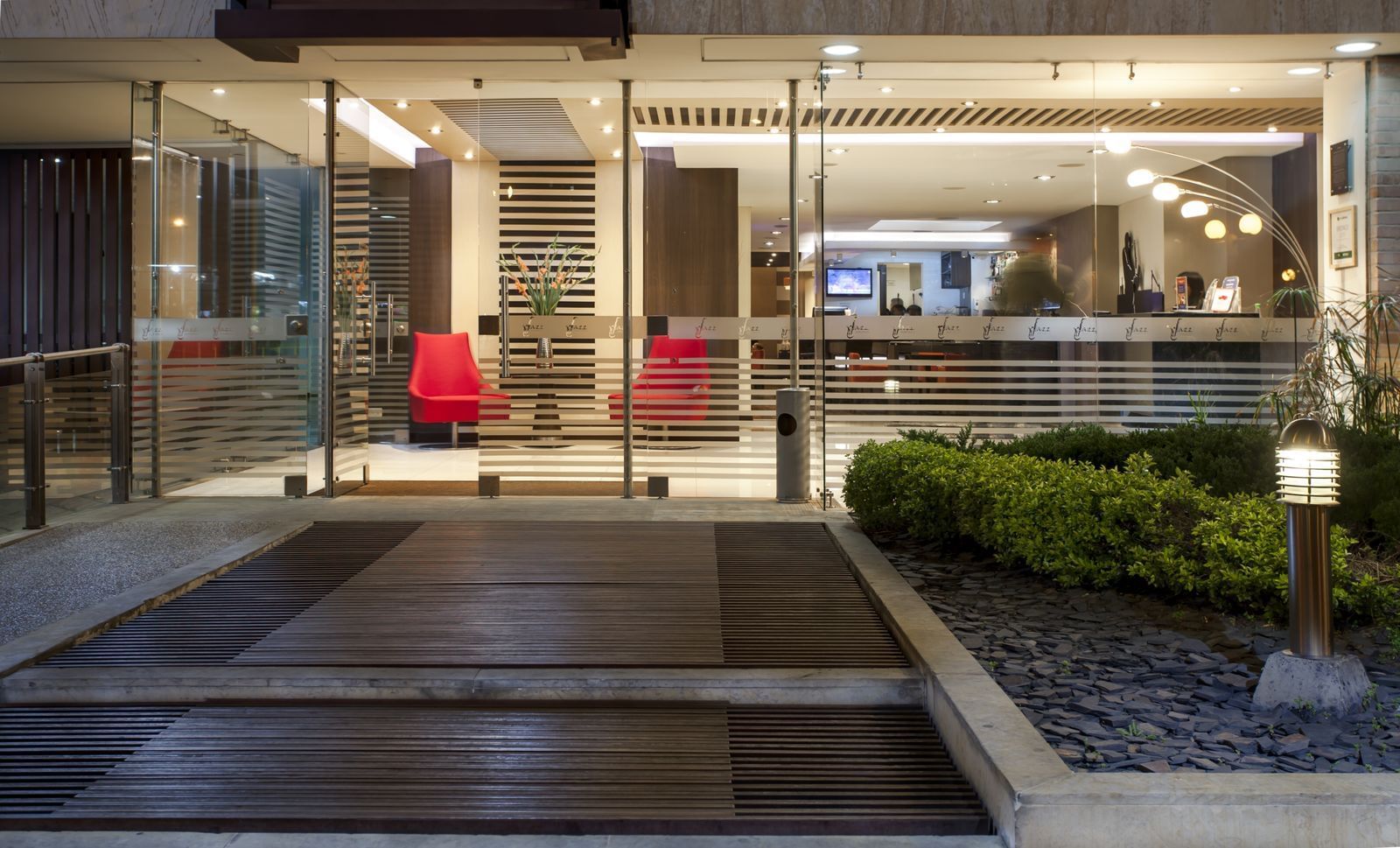 Stay in the most exclusive zone of Bogotá at Jazz Apartments Bluedoors. Step through the doors of your modern, beautifully appointed suite and settle into your routine in a space that is the essence of boutique style and warmth.
Romantic Plans
—
Located in the most exclusive zone of Bogotá, we offer a chic, stylish retreat across from beautiful Parque el Virrey. Pamper yourself by taking advantage of our thoughtful romantic hotel deals.
Discover the many services and amenities that make Jazz Apartments Bluedoors the perfect choice for holidays and business trips in Bogotá, Colombia.
Slideshow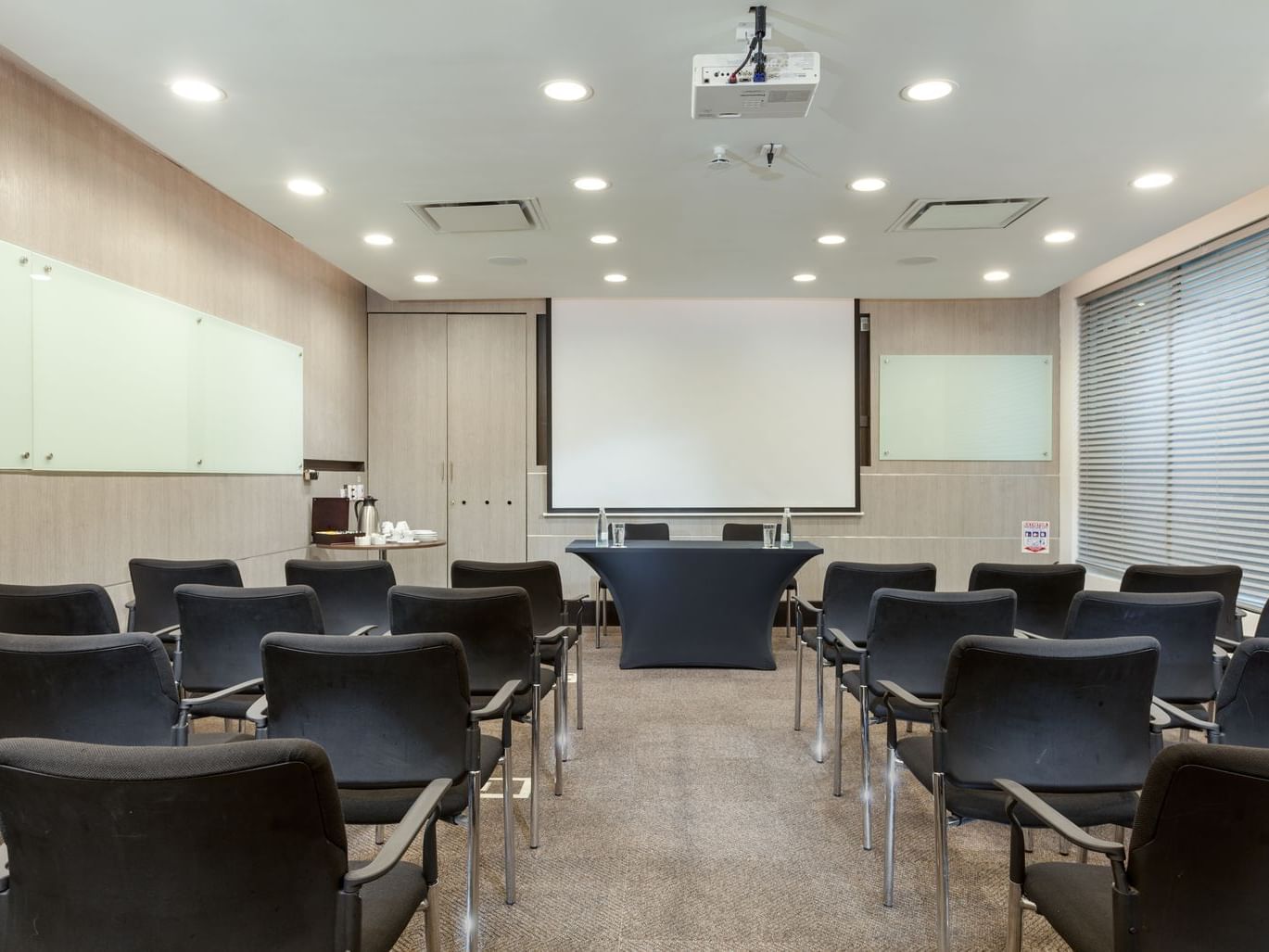 Meetings & Events
—
Jazz Apartments Bluedoors is an impressive venue for business gatherings and social functions of up to 45 guests.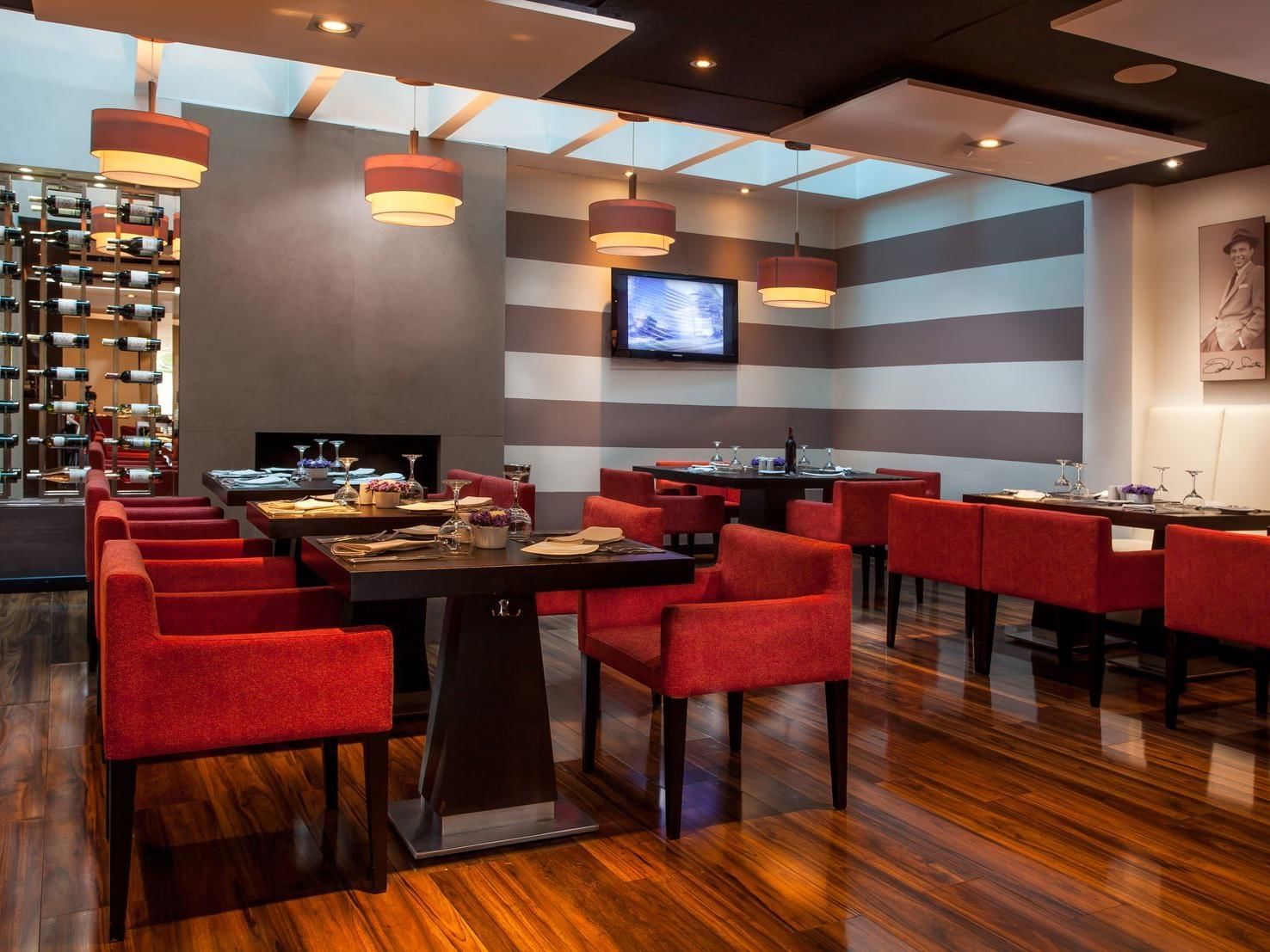 24-hour Front Desk
—
Access to our concierge service 24 hours a day through Whatsapp +57 3172998024.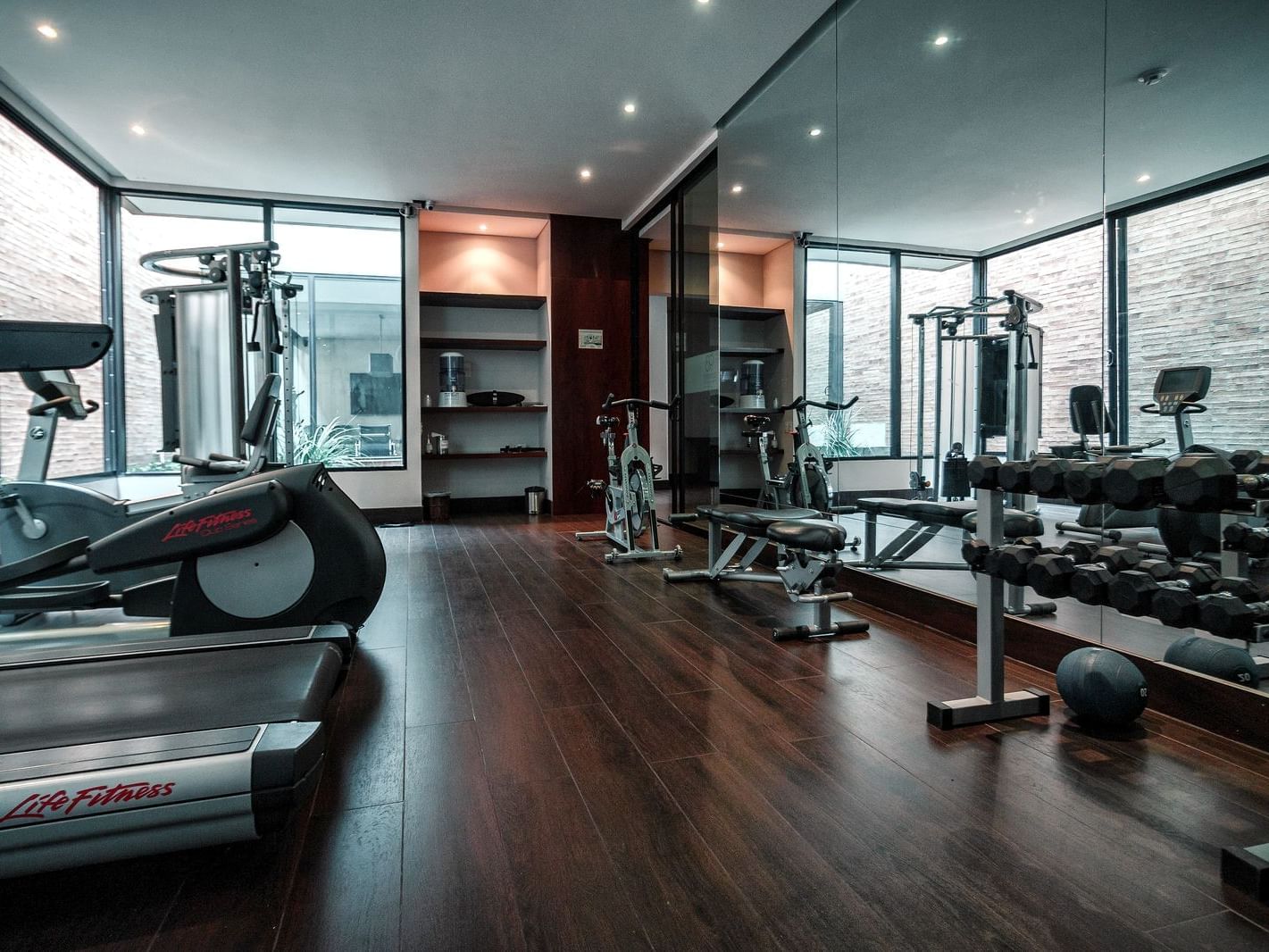 Fitness Center
—
In a spacious and exclusive space, we offer our guests a modern fitness center.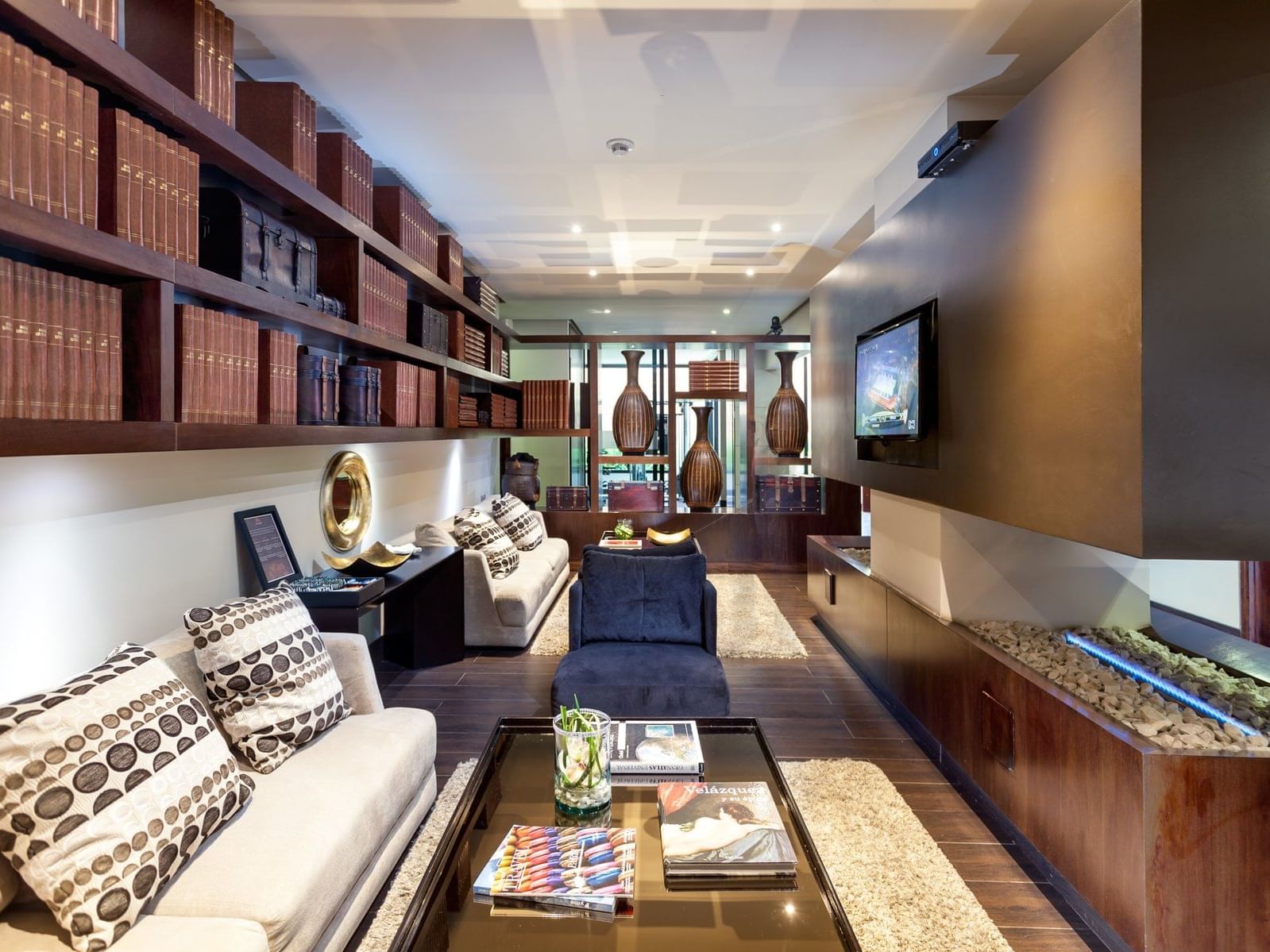 Coffee Lounge Bar
—
An exclusive space to relax and have a cocktail or a fine liquor.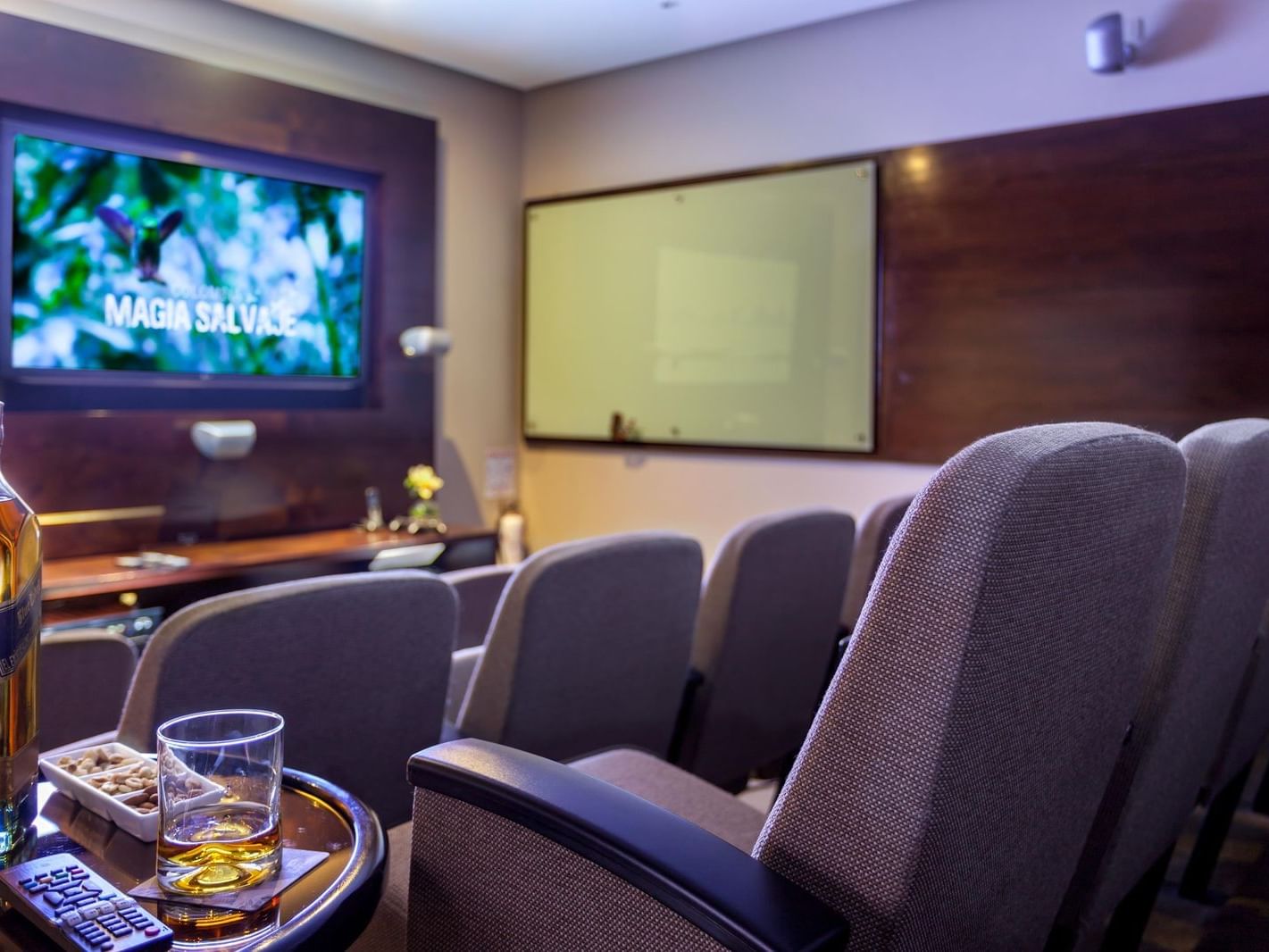 Teatrino
—
Guests have complimentary access to a spectacular cinema with 17 seats and a 75" 4K Smart TV.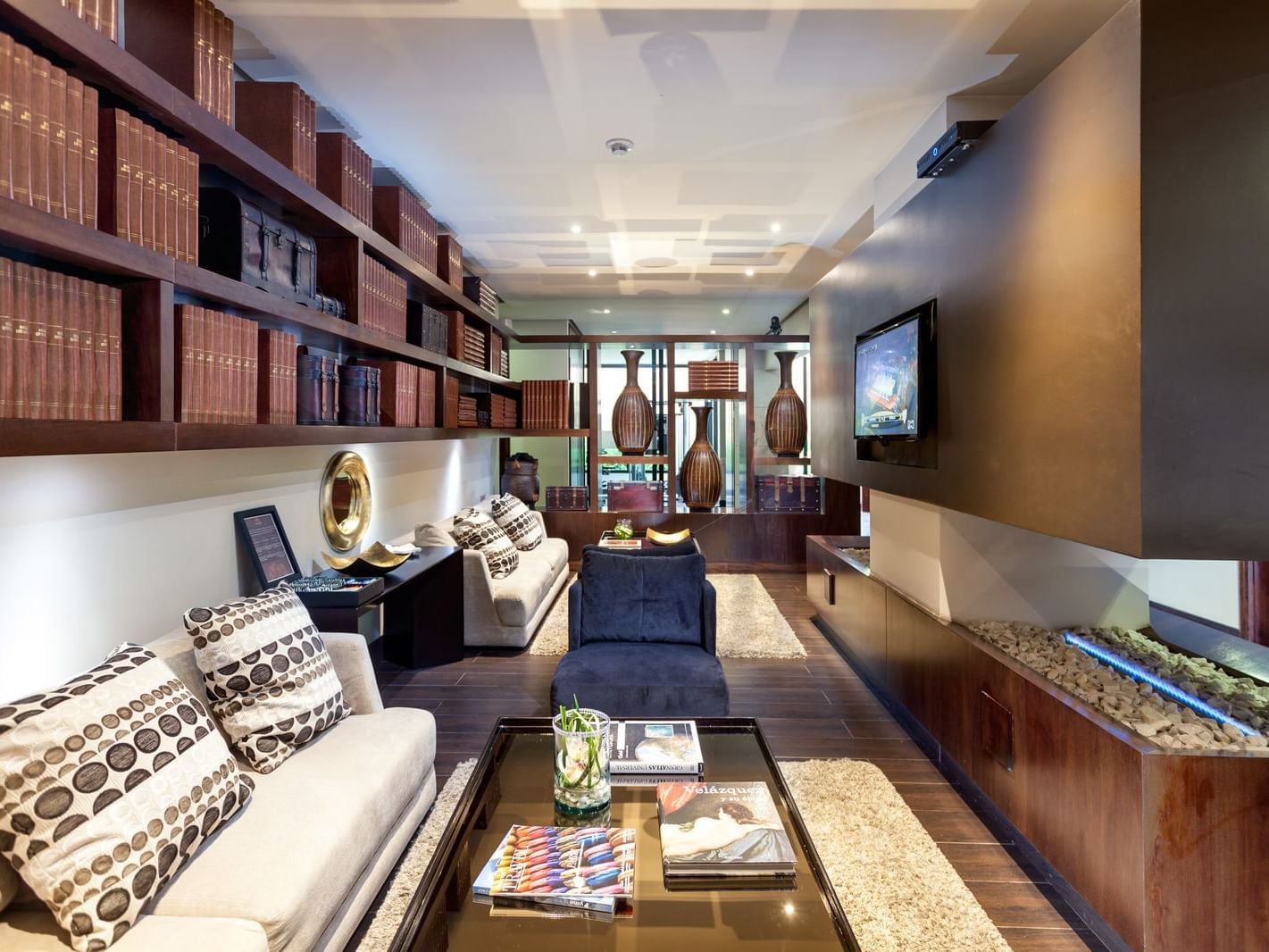 Lounge
—
Located in the heart of the lobby, it is perfect for a small business meeting or for an afternoon tea by the fireplace.
To learn more about things to do in and around Bogotá, from Parque el Virrey, Zona T, Designer Street (Calle 82), Parque de la 93, and most exclusives shopping malls like Andino, El Retiro and Atlantis, to the best restaurants and bars. Jazz Apartments Bluedoors is ready to serve as your gateway to the city.